Our
Product
Rainbow cotton masks have been available for some time, but FFP2 masks not. We wanted to have them, but vendors said, that that's no business for them. We don't want to be invisible, especially not during Pride. That's why we decided to take charge of this ourselves – and just produce them.
Be Visible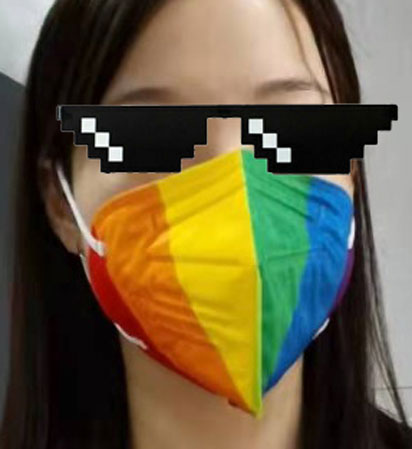 Our Promisse
We are queer activists, not rainbow capitalists.
Best price
One mask will be sold for 1.50€ (net) no matter where you buy it. Promissed.
Community
10 cent per masks are given to LGBTQ+ organisations/initiatives.
Quality
Our masks comply with all legal reqierments and standards (CE).
Our Brand

Companies are often founded by privileged, white, heterosexual men and their logos consequently reflect their reality of life. We didn't want to follow this principle and instead chose a symbol from our everyday life: a polyamorous triad of a non-binary, female and male person. Spread the Love!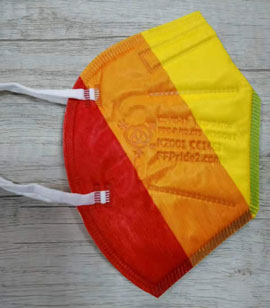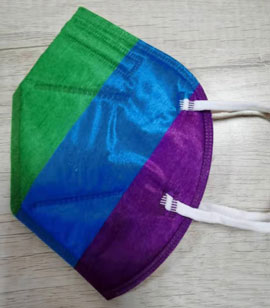 Our Design
Horizontal stripes are way more difficult to produce than vertical ones, but we also think it looks better. In any case, we have protected all designs, so that large corporations cannot take over that market, and we are able to offer the masks for a reasonable price.
Our Manufactoring
There's a machine that rainbow masks from rainbow fabric. Actually quite cool if you think about it.
Can produce more than we are able to package
Unfortunately, we have no ownership of the means of production
Also produces boring white masks
Package Units
Get masks for you or all your friends. They are at least as hot as glitter 🦄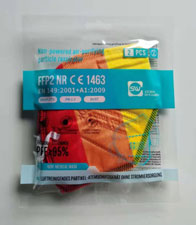 Pack
FFPride2 Mask
3 €
2 pieces in one package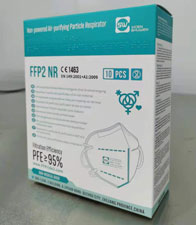 Box
FFPride2 Box
15 €
Sold out
5 packs of 2 each